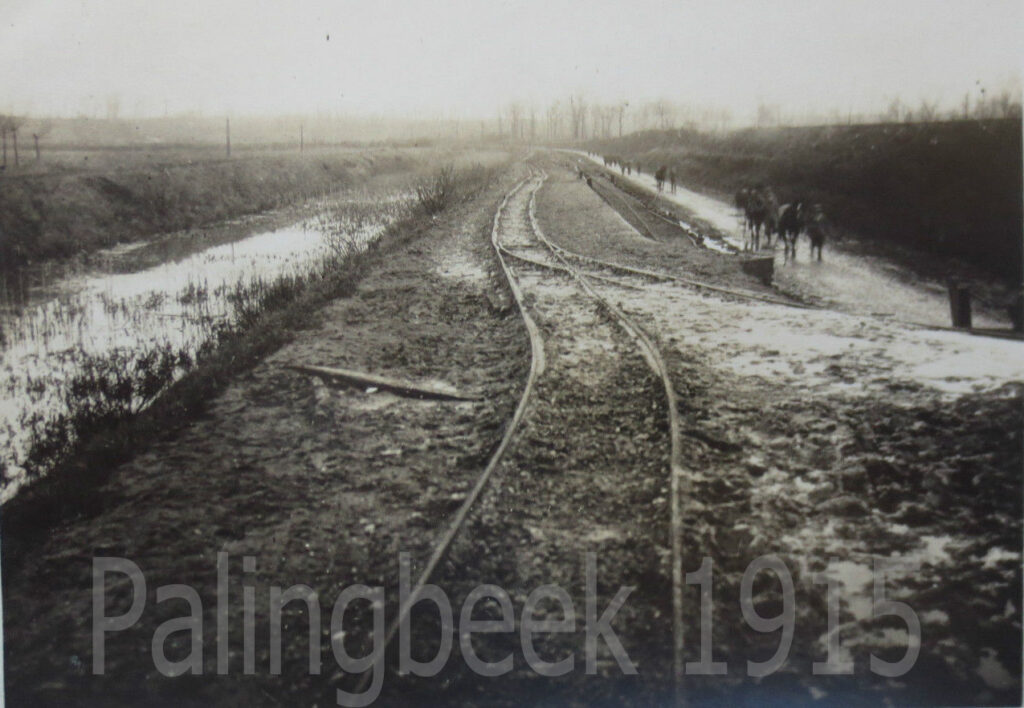 The Hollebeke canal bend, a raised narrow gauge railway track, a road and the main railway track embankment: this is a photograph of a lost world.
Today only the main railway remains. In the week before 7th June 1917, this scene was erased. The bridge was never rebuilt, the road never relaid. The canal was so comprehensively plastered with shells that it simply reverted to being a stream trickling through a bog.
Below, the bridge at Drei Häuser. After the war the bridge was relocated to its current position, above the canal bend at Entrepot.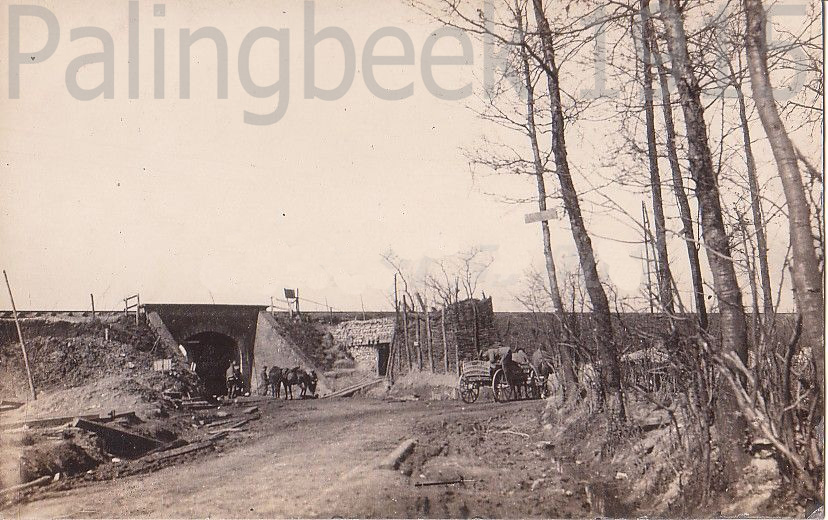 During the war, the Drei Häuser bridge was the unloading place from the main line onto the narrow gauge railway serving the Palingbeek. In the top photo, the spur leading to the unloading area can be seen joining the narrow gauge railway from the Hollebeke bridge. The loads were pulled along the tracks by horses.
At the unloading place, the trucks were loaded with cement powder, concrete blocks, metal reinforcing bars, munitions, food and the other necessities of war. From here they set off along the canal bend and the next landmark they would see was the bridge and lock at Komenseweg.