The eastern corner at the top of the Triangular Bluff was a magnet for German soldiers taking photos. What they could see in 1915-16 is totally different today from the same spot. At the top of the log stairs, by the picnic table, we can look towards Komenseweg and see only trees. What the soldier saw was a thatched house with its separate baking oven. Over the opening months of the war, the house became the province of the 'Pioniere', the engineer soldiers of the German Army.
The Pioniere Park is the first destination of the narrow gauge trench railway. First the rail line crossed the bridge. Here we catch a glimpse of the horse-tram itself, making a return journey.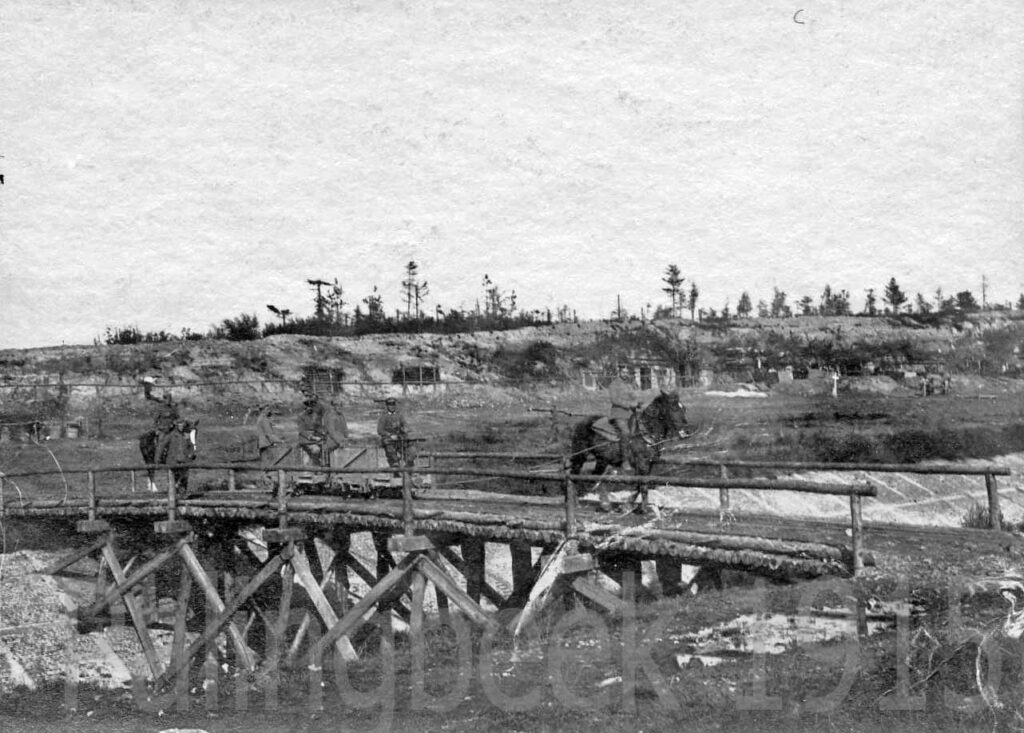 The beginning of this journey was at the bridge of Drei Häuser. From the Pioniere depot, we now move on to the business of making concrete shelters.